Where to see elephants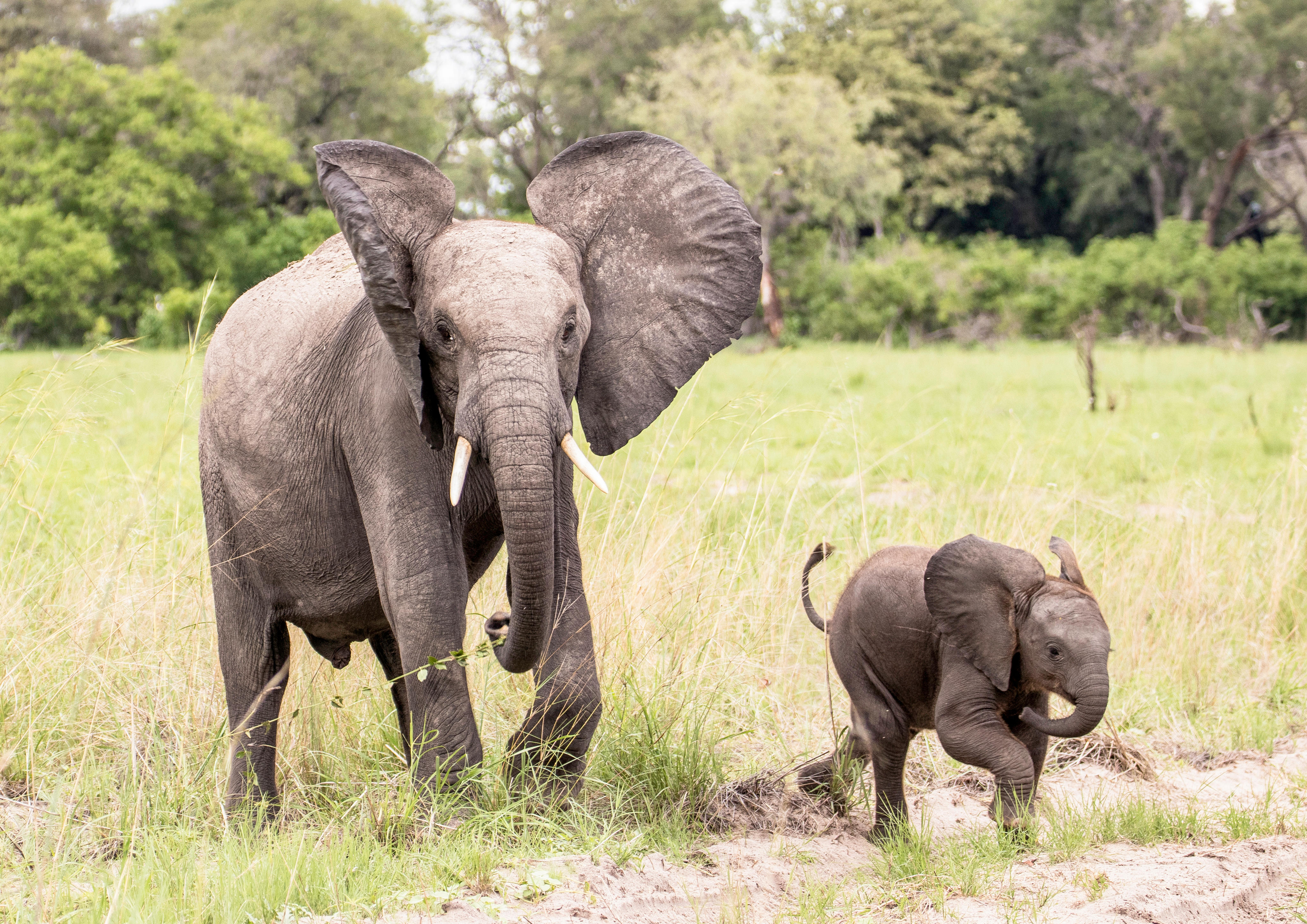 Elephants, If you are considering a safari then elephants are probably part of the reason. There is truly nothing like seeing an elephant in the wild, it is certain to be a life changing experience. While elephants can be found in parks throughout East and Southern Africa, the biggest herds are found in Botswana's Chobe National Park. Some of the biggest "Tuskers" in the world are found in Kenya while smaller, desert adapted elephants are found in Namibia. There are also numerous opportunities to interact with and get up close and personal with them on safari in both East and Southern Africa. Find some of our favorites, including the David Sheldrick Wildlife Trust in Nairobi, Abu Camp in the Okavango Delta and Camp Jabulani in South Africa, here. You can see Asian elephants in Kerala in southern India as well as Thailand. In Thailand we particularly recommend Elephant Hills which has received the Thailand Green Excellence Award for Animal Welfare multiple years in a row.
Did you know?
The largest elephant on record was an adult male African elephant. He weighed 24000 pounds and was 13 feet tall.
Elephants cannot jump.
Their skin is an inch thick.
Their trunk has over 40,000 muscles, we only have 640 muscles in our entire bodies!
They feed up to 16 hours a day
Conservation
It is not an exaggeration to say that elephant poaching is at crisis levels in Africa. Between 2010 and 2012 more than 100,000 elephants were lost to poaching, an average of more than 35,000 a year or 10% of the total population. In Tanzania, 30 elephants are killed a day. At this rate, Tanzanian elephants will be gone by 2020. The demand for ivory comes in large part from China. Both the rise of a middle class in China, who can afford to purchase carved ivory, and legal sales of ivory stockpiles that occurred in 1999 and 2007 are credited with the increased demand for ivory in China. Reducing the demand for ivory in China as well as the available supply from Africa are both essential to curbing elephant poaching.
There have been a few recent bright spots in the fight against poaching in recent years. A 2014 survey by WildAid found that ninety-five per cent of respondents surveyed in Beijing, Shanghai and Guangzhou said that the government should impose an ivory sales ban. The survey also found that awareness of ivory poaching in these major cities had increased by 50% since 2012. In March 2015 Kenya burned 15 tons of confiscated ivory and in September of 2015 the two largest markets for illegal ivory (China and the US) enacted a nearly complete ban on the commercial import and export of ivory.
These successes are important but there is still a lot of work to be done to end poaching. Some of our favorite organizations working on the issue include Big Life Trust which funds and coordinates independent anti-poaching teams in the Amboseli ecosystem that runs between southern Kenya and northern Tanzania and S.A.F.E (Safe-Guarding Future for Africa's Elephants) which divides funding among several excellent anti-poaching organizations including Save the Elephants, the David Sheldrick Wildlife Trust and Friends of Hwange Trust.