Ecuador is filled with a variety of quaint, personal, and unique properties that we love. In particular, we've been really impressed with their ecolodges. Between the Cloud Forest, the Amazon, and the Galapagos Islands, Ecuador has a range of incredible flora and fauna and there's no better way to experience it than to stay in an ecolodge that celebrates the region's natural beauty. The list below shows our favorite Ecuadorian ecolodges that really connect with their natural surroundings while also paying homage to it through their conservation initiatives. Check out our favorites!
Number one of our Top 5 Ecuador Eco-Lodges. Mashpi Lodge truly redefines ecolodge. Its impressive contemporary architecture uses the latest technology in its sustainable design. Its modern layout with floor-to-ceiling windows allows you to see and appreciate the thick (and wet) Cloud Forest, yet enjoy comfort and protection from the outside elements. We love exploring the Cloud Forest, but there's nothing like ending your day by settling into your warm, dry, and luxurious bedroom. Additionally, they've employed a resident biologist who is carrying out extensive research in the reserve, they've helped gain more protected land, and the vast majority of Mashpi's employees are local, and the lodge buys their supplies from local villages when possible.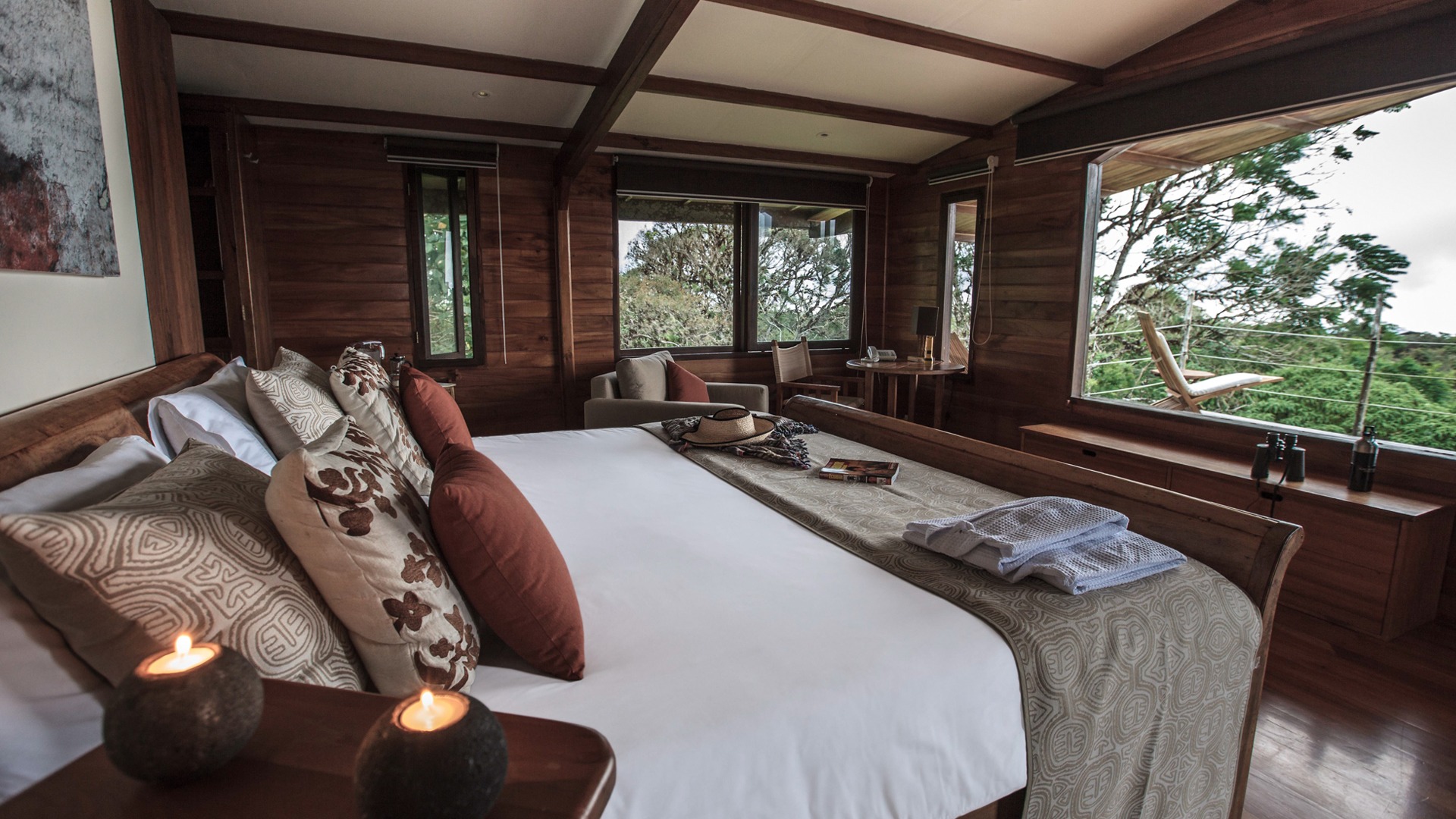 In a remote corner of Santa Crus Island lies Galapagos Safari Camp, one of the first properties in Latin America to model itself after a traditional African safari camp. Like an African safari, and apart from the simple yet thoughtful canvas tents, the focal point is the activities. Galapagos Safari Camp offers countless activities that bring you face-to-face with the unique flora and fauna and teach you all about the intricacies of their ecosystem. GSC prides itself on its environmental sustainability, going to great lengths to maintain a minimal carbon footprint and protect the local flora and fauna. We love that they give their employees a plot of land for them to grow organic produce for purchase and to serve in the camp!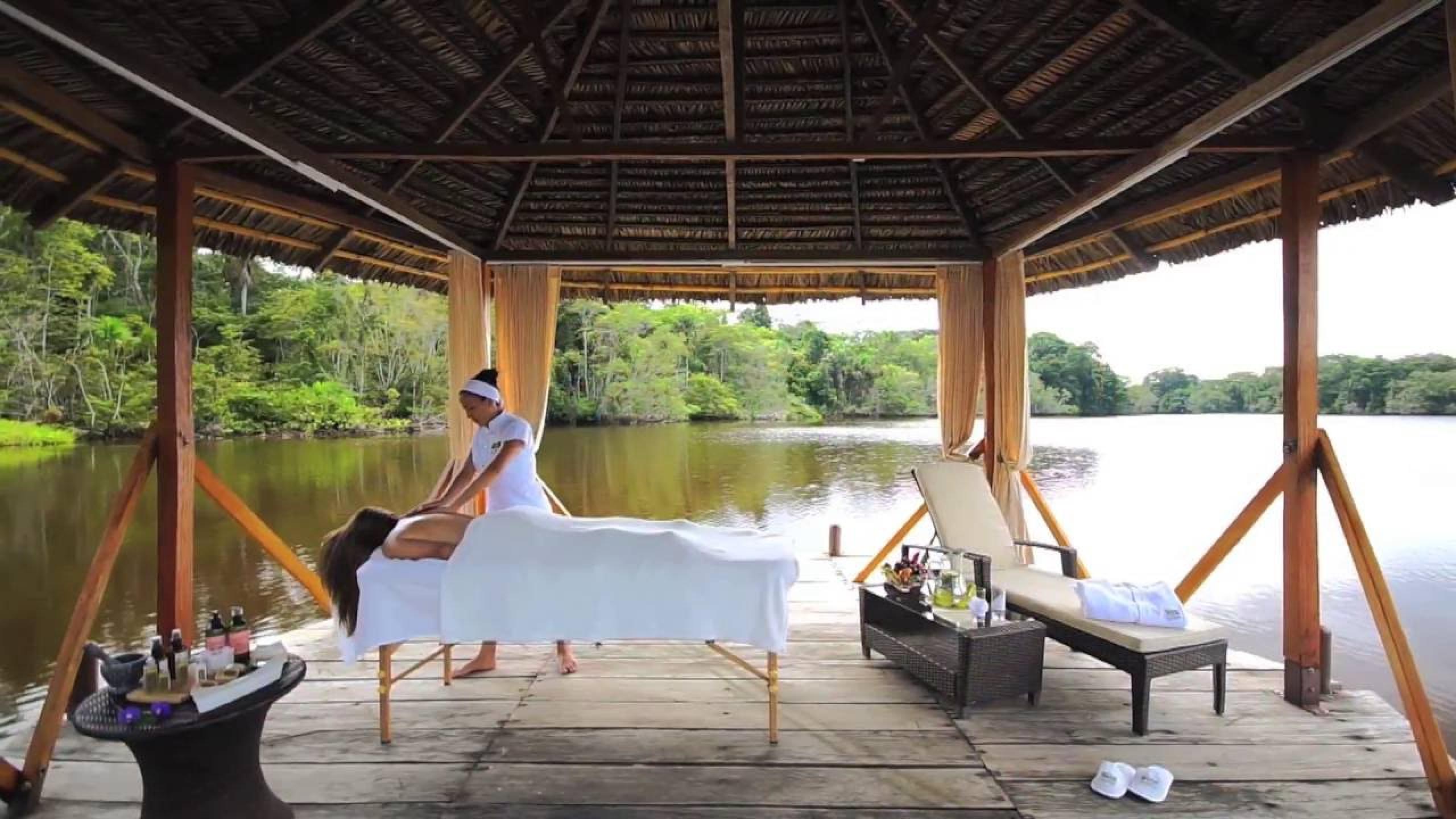 La Selva Lodge is a beautiful and peaceful ecolodge and spa in the Ecuadorian Amazon. They are true leaders in ecotourism with a strong focus on environmental conservation which is evident in all facets of their operation. The lodge is constructed from local materials, they use fans and clever design over gas-powered air conditioners, they employ local villagers, and they incorporate fun and educational activities into their Junior Naturalist Program to further spread their message of environmental protection.
The Napo Wildlife Center Ecolodge is located in the Ecuadorian Amazon and truly harnesses the beauty of the region in every aspect of the camp. From the thatched bungalows with views over the Añangu Lake to the Observation Tower that overlooks the Yasuni National Park to the intimate cultural experiences with the Kichwa Añangu community, guests are never bored and they're never feeling removed from their pristine and natural surroundings.
Sacha Lodge is another beautiful lodge in the Amazon. Its cabins are embedded within the forest, truly immersing yourself in your surroundings. We love being able to sit on your deck and watch the monkeys, birds, and three-toed sloths (very slowly) pass by. Sacha's success as an ecolodge is based on its ability to offer economic development, rainforest conservation, local human advancement, and respect for local culture.