Top 6 Properties in Hwange National Park
, Since the killing of the iconic Cecil the lion in Zimbabwe,
Hwange National Park
has been on the world's radar. As supporters of responsible travel, we appreciate the enthusiastic response to this tragic event and the fire that's been ignited within people. It's also worth drawing attention to the number of fantastic safari experiences available in Hwange; a magical national park teeming with wildlife big and small. What better way to avenge Cecil's death than to visit the land he used to roam and marvel at the wildlife that's still thriving, thanks in large part to the properties in Hwange. (And it doesn't hurt that Zimbabwe has Africa's top safari guides!) Here's a list of our favorites in Hwange.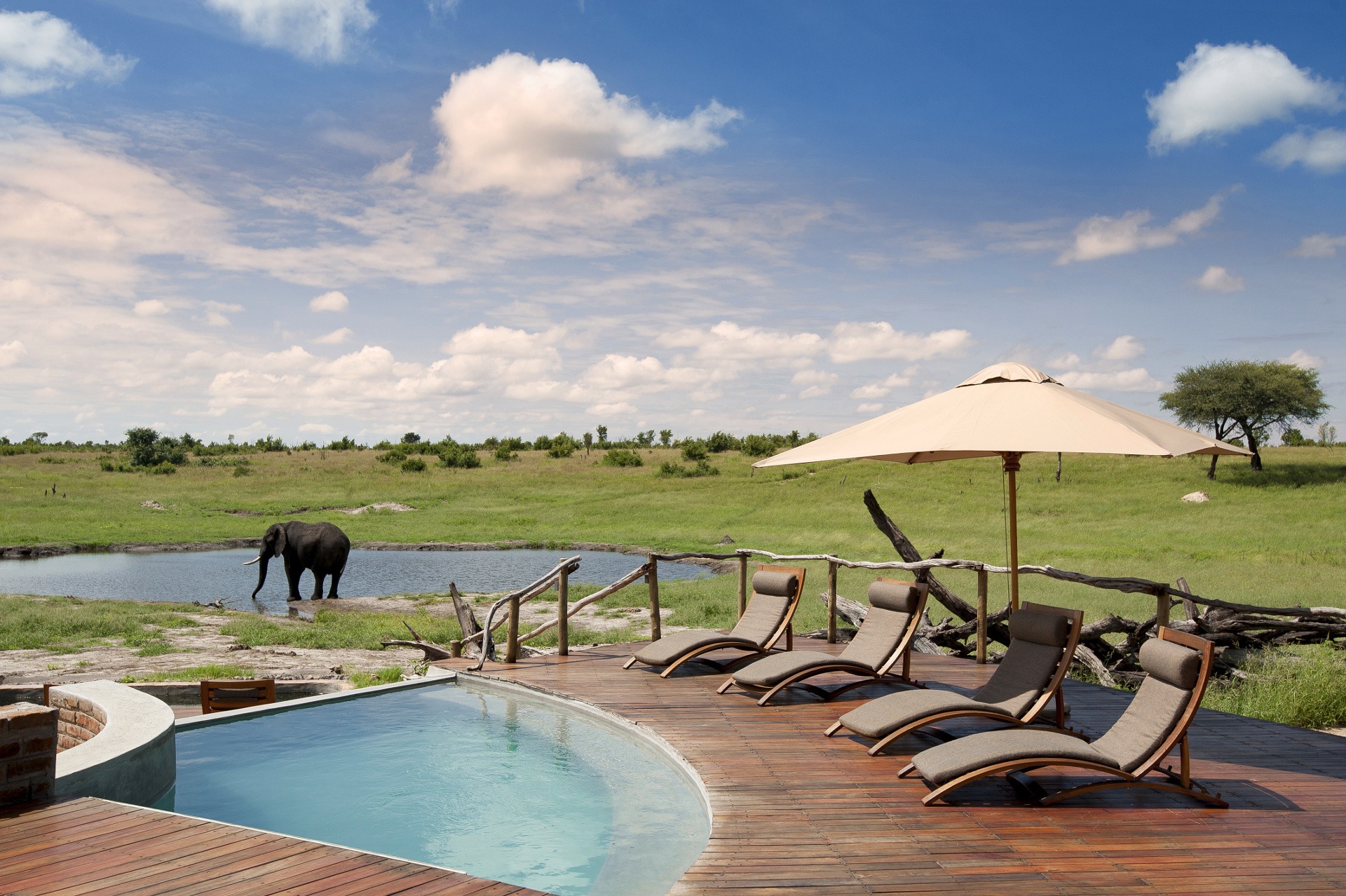 Somalisa Camp is one of the Top 6 Properties in Hwange National Park, it is an authentic, classic bush camp that offers comfortable yet not overly elaborate tents, incredibly friendly and attentive service, and top notch guiding. Somalisa is known to put a great emphasis on their guides and they've proven to us time and again that they're outstanding. Somalisa also has one of the most popular waterholes in Hwange, bringing dozens of elephants through camp.
Linkwasha, is one of the Top 6 Properties in Hwange National Park in southeastern Hwange in its own massive concession, is arguably Hwange's most luxurious camp. It boasts an eco and contemporary design while honoring the earthy tones and classic safari camp feel. The food, service, and numerous comfortable areas to lounge around the camp perfectly complement the exclusive wilderness experience at Linkwasha.
Little Makalolo is one of the Top 6 Properties in Hwange National Park and is a down-to-earth classic safari camp with only 6 tents. It's great for couples and families alike. With so few tents, there is a really nice intimate and communal feel about Little Mak. The accommodation is modest, the staff and guides are terrific, and they have a great log pile hide that overlooks the active waterhole in front of camp.
Camp Hwange is one of the Top 6 Properties in Hwange National Park and is located in a quieter area in the north of Hwange National Park, near Nehimba Lodge. Partly owned by professional guide and walking guide extraordinaire, Dave Carson, it is one of the top walking camps in Zimbabwe. Additionally, the game drives explore a scenically beautiful area of the park as well. The eight tented chalets are sizeable, comfortable, unpretentious and tasteful, epitomizing the tented safari experience.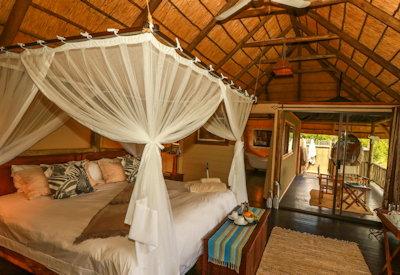 Nehimba Lodge is one of the Top 6 Properties in Hwange National Park and it is in northern Hwange sees a much more diverse topographical landscape than southern Hwange. Within the 8,000-acre private concession, guests at Nehimba can explore a range of landscapes and do some fantastic bush walks. The 7 thatch-roofed chalets overlook an active waterhole which, if you're lucky, the elephants might even bypass on their way to the swimming pool that you're cooling off in!
Bomani Tented Lodge is one of the Top 6 Properties in Hwange National Park and is in a huge private concession in southeastern Hwange so you'll hardly ever cross another vehicle. This modest, simple, and charming tented camp overlooks the Bomani Pan which often draws huge herds of elephant, making it a prime sundowner location. Bomani and its sister property, Camelthorn, are also incredibly involved in the nearby communities. We find Camelthorn to be slightly more accommodating to families, but both camps really strive in their safari experiences offered – and are great value for money!