Top Vineyard Hotels in Argentina – Cavas is #1!
, The Mendoza Province at the foot of the picturesque Andes Mountains is one of the world's finest wine regions. Known for its impressive Malbecs in particular, the region is now a hotspot for enotourism (wine tourism) where certain vineyards offer boutique luxury accommodation where activities are centered around the entire wine experience – from harvesting to pairing – and exploring the incredible landscapes.
Located just 30 minutes from downtown Mendoza on a private vineyard, Cavas Wine Lodge is one of Argentina's prime boutique hotels. With a mix of luxury rooms and spacious villas, each room has mountain-facing views, a private verandah, private plunge pool, outdoor shower, and a wood-burning fire place. After you've explored the vineyard and between tastings, Cavas offers rafting, zip-lining, hiking, horseback riding, and tours of any of the other 900+ vineyards in beautiful Mendoza.
The 22 luxury villas at Vines Resort & Spa are simply to die for. They're luxurious, spacious, contemporary, and very well-appointed. Activities at Vines include fly fishing, horseback riding, excursions in the Uco Valley, and hanging out with the local gauchos. The outdoor fitness center is the perfect place for a yoga session or to try your hand at rock climbing adjacent to the vineyards. And after harvesting your own grapes, you'll have the opportunity to work side by side with their expert winemakers to create your very own custom batch of wine.
Entre Cielos takes on a modern Swiss design that is chic and elegant while still harnessing the natural beauty of its surrounds. A mix of luxury rooms and suites comprise the hotel's accommodation options, which incudes one limited edition futuristic abode that stands on stilts hovering just above the vineyard, offering an exclusive and unique option for those with a more adventurous taste. The spa here is amazing and offers special wine treatments as well as hamam treatments. Or if you're looking for something slightly more active, hiking, biking, fishing, kayaking, or exploring the region on horseback are all available.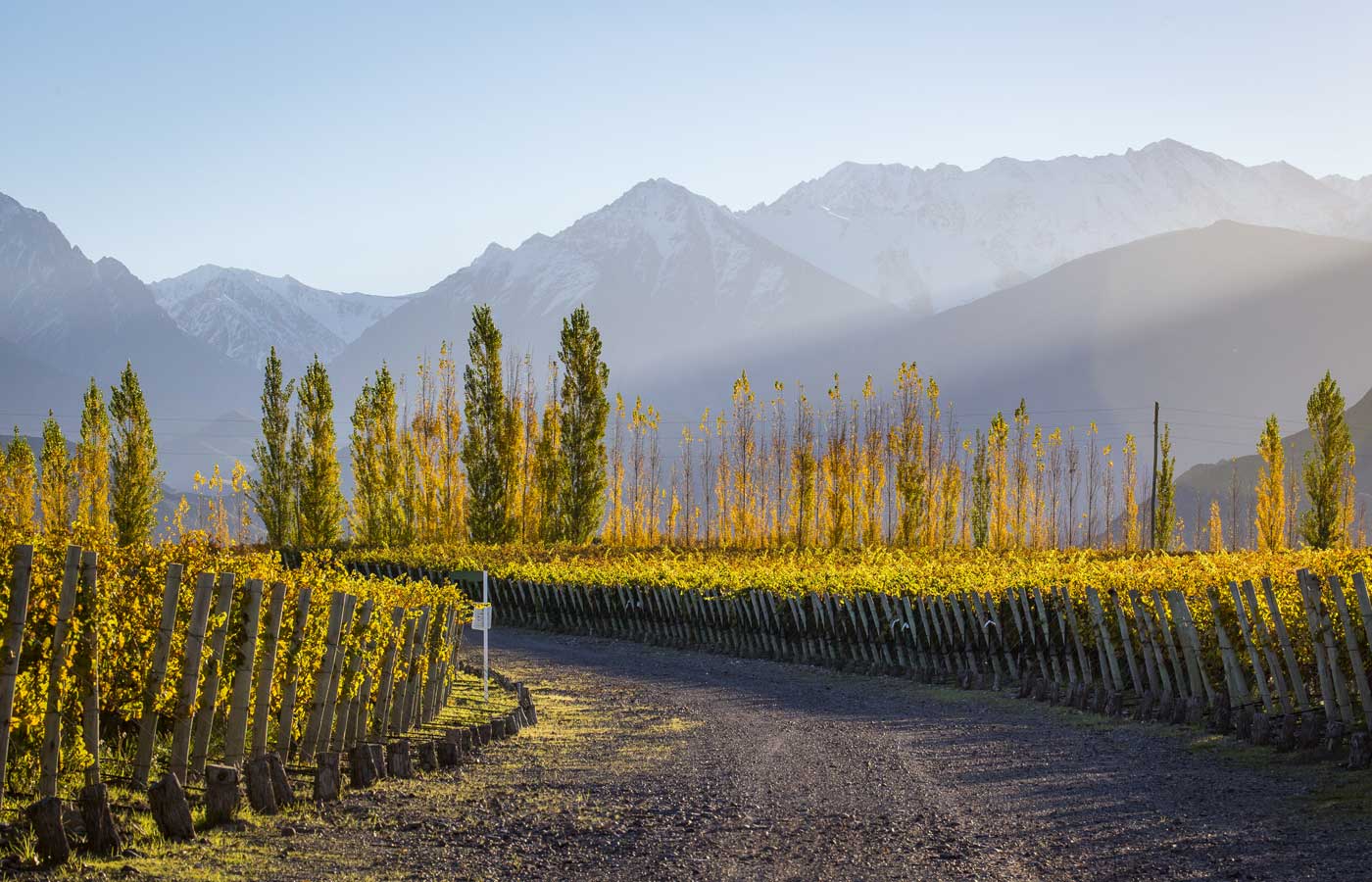 Casa de Uco is an incredible way to experience Mendoza's Uco Valley. In addition to Casa de Uco being a vineyard in which individuals can invest and be partial owners of the wine produced from their plot, it is a contemporary boutique hotel that overlooks a gorgeous vineyard at the foothills of the Andes Mountain Range. The decor throughout the entire property is minimalist and natural, tasteful, modern, and chic. All of the rooms have stunning views over the grounds and the single and double bungalows are architectural marvels with the utmost privacy and exclusivity. In addition to the Uco Spa, there are tons of activities on premise, but they also offer excursions into the Andes for the more adventurous. And of course there are wine tastings and pairings with the resident expert sommelier along with cooking lessons.
For more information email info@extraordinaryjourneys.com